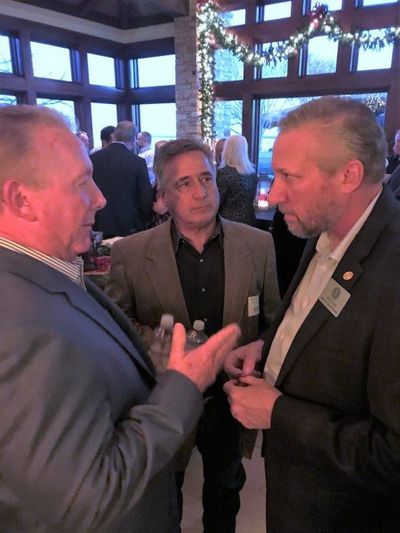 2021 4th Quarter TCFA Legislative Update
TCFA Members continue to meet with legislators.
Recently TCFA Members Jeff Tinney (L) and Mark Kuneman (C) and Robert Howden met with State Senator Dew Springer R-Muenster (R) in Gainesville to discuss proposed legislation next Session. Sen.Springer has been very supportive of our issues.
2022 State Elections
With 31 lawmakers moving on, the Texas State Legislature has room to get more conservative
More than 24 members of the Texas Legislature are running for a different seat next year or flat out retiring, creating many elected vacancies that could push both the Senate and the House to become even more red.
Most of the outgoing legislators are conservative establishment politicians with years of experience, opening up seats for younger and more ideologically extreme replacements. In many cases, their districts were redrawn to strengthen the GOP's hold on the Legislature, eliminating all but a few of the battleground contests that tend to attract more moderate candidates.
These changes, along with with recently drawn 2022 Redistricting maps leave little opening for Democrats to gain ground in In the General Elections next year, have laid the groundwork for an even more conservative Legislature, even as Republicans toast the 2021 legislative session as the most conservative in the state's history.
TCFA will be sharing more detailed election information very soon. If you have any questions, please feel free to contact Robert Howden at (512) 320-8356
Robert S. Howden
Waterloo Capitol Public Affairs
604 West 14th Street
Austin, Texas 78701
O (512) 320-8356
C (512) 560-4933